Skip to Content
Reliable Roof Repair Services in Houston, TX
Houston deals with some pretty unpredictable weather. You want to make sure your home's roofing is prepared to protect you and your family from the elements. At Berger Home Services, we're the Houston, TX area's premier choice for roof repair and installation. No matter if you need gutter services, preventative roof maintenance, or an entirely new system, our roofing contractors can help. We've been serving the region for full-service gutter and roof solutions for over a decade. In fact, you've likely seen some of our work when driving around the area. Learn more about our roofing services and how you can benefit from our team's attention to detail and customer care.
Roof Repair and Replacements When You Need It Most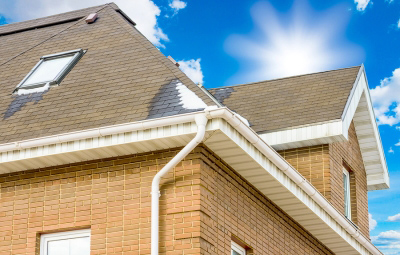 With all the storms we see here in Houston, it's no surprise that your roof would need repairs sooner or later. When your roof is continuously faced with high winds and crashing rain, it can cause damage to your system and, inevitably, your home. Don't let the roof over your head become compromised due to the elements or old age. If you notice any of the following, you should call our team to discuss roof repair or replacement:
The ends of your roof's shingles have started to curl
There are "bald spots" where granules are missing
You notice cracks in the roof's shingles
A roof that looks worn-out due to age
There are dark streaks on your roof
Moss or other plants are growing out of your roof
Roofing That's On-Time and On-Budget
When you call on our roofing company, you'll have access to a whole menu of roofing solutions that won't break the bank. We offer quick and affordable roof repair because we believe everyone deserves to have a reliable roof over their head. At Berger Home Services, we only work with the best materials, so your home can stay protected for the long-haul. Contact us today to protect the structural integrity of your roofing system.
Get Your Free Estimate Today!