Skip to Content
Roof Inspections Services in Houston, TX
Let Our Professionals Inspect Your Roof
The average home or business owner doesn't realize anything is wrong with their roof until they experience a leak or another problem. Berger Home Services provides professional roof inspection services in Houston, TX. We offer residential and commercial roof inspections so you can find out what shape your roof is in and whether it needs to be repaired or replaced. A professional roof inspection is the first step in determining the condition of your roof and what type of roofing services you may need. Get in touch with us to learn more about a roof inspection cost and schedule service at your home or business.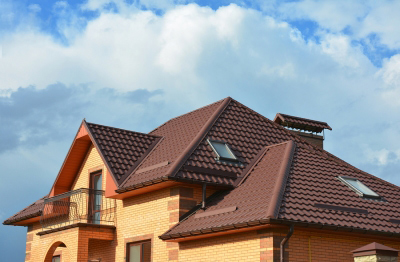 What We Look For
The experienced team at Berger Home Services has performed many roof inspections over the years and knows what to look for. We check many aspects of your roof, including a structural inspection, material inspection, interior inspection, and workmanship inspection. We provide you with a roof inspection report and explain in detail what we found. Get in touch with us to find out how you could get a free roof inspection.
What You Can Expect from a Roof Inspection
Our professional roof inspectors check for leaks, wear and tear, damage from debris, and other problems. Learn more about the following four facets of our professional roof inspections:
Structural Inspection – Our inspector will check for signs of sagging and uneven roof planes and examine the condition of the fascia, soffit, and gutter system. Masonry chimneys will be inspected for cracks, damage to caps, and crumbling grout. Our inspectors can also check the venting in the attic because improper venting can cause heat and moisture to build up.
Material Inspection – Our inspector will be looking for missing, loose, or curling shingles, as well as moss, stains, rust, and missing fasteners or flashing. We will also check seals and rubber boots around vent pipes to look for deterioration or gaps.
Interior Inspection – Roof leaks damage the inside of your home, so our inspector will check out your interior ceilings, attic, and interior walls, looking for water stains, rot, and mold.
Workmanship Inspection – We will check for any problems related to your initial roof installation that could lead to an increased risk of leaks or other issues. Incorrect flashing can be a red flag.
Professional Inspections vs. Homeowner Inspections
The average homeowner can spot an obvious roof problem, including flapping or missing shingles. However, many other types of roof damage are not visible to the untrained eye. That's why it's so critical to hire our trained professionals to provide a roof inspection for you. Older roofs need frequent roof inspections to ensure nothing is going wrong and catch problems early before becoming more costly and significant. For newer roofs that show no signs of interior leaks, perform visual inspections from the ground and check your attic for leaks.
When to Schedule Your Roof Inspection
Most homeowners recognize it's time for a roof inspection after a hailstorm or other significant storm in the Houston area. However, that shouldn't be the only time you schedule a roof inspection. It's crucial to have your roof inspection in the fall before the cold weather. It becomes challenging for new roof shingles to seal down properly if it's too cold outside. Performing repairs on icy roofs can also be dangerous. Some roof repairs should be started in the fall and finished in the spring. If you aren't sure if you need a roof inspection, contact our team to find out.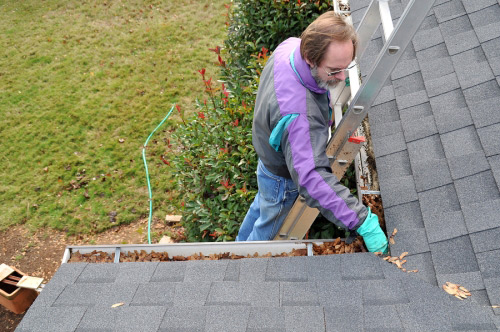 Comprehensive Roofing Services
After we perform a roof inspection for your home or business, it's time to determine if we need to perform roofing repair or install a new roof for your building. Never ignore a leaking roof because doing so could result in attic and ceiling damage, mold and mildew, and structural insecurities. It's easy to ignore your roof and use the phrase, "out of sight, out of mind," but that's about the worst thing you could do. A roof inspection can give you peace of mind, especially when you hire a trusted and experienced roofing company like Berger Home Services. Warning signs you may need roof repairs and should schedule a roof inspection include missing shingles, leaking, clogged, or damaged gutters, bald spots where granules are missing, moss or algae growth on your roof, cracked or warped shingles, and dark spots or blistering on your roof.
Schedule a Roof Inspection Today
If you have an older roof or it's been a while since you've had it inspected, the time is now. Berger Home Services would be happy to perform a thorough roof inspection and discuss your options for repair or replacement. In addition to roof inspections, repairs, and replacements, we also specialize in gutters and wood fences. Contact us today to schedule service or get your free estimate.