Skip to Content
Gutter Repair Experts in Houston, TX
Your gutters play an important role in keeping your roof and property safe from rainwater. So, when your rain gutters stop working properly, you need a reliable team to come in and get them fixed before your property sustains severe and expensive damage. That's where we can help. As an established gutter repair company in Houston, TX, Berger Home Services is on hand to get your gutters working the way they should.
Signs You Need Your Gutters Repaired
It's important to get your rain gutters repaired as soon as problems arise. If left alone, gutter issues can cause serious damage to your home. We have seen all kinds of problems over the years and below are just some of the telltale signs that you need to get your gutters repaired.
Uneven Gutters
If your gutter segments no longer line up with one another, water won't be traveling all the way to the downspout and will leak.
Peeling Paint or Rusting Metal
Not only can peeling paint and rust be a huge eyesore for your home's gutters, but it also can mean that the eavestroughs are corroding and falling apart.
Water Pooling Near Your Foundation
If water is pooling around the base of your home, it means the gutters are not doing their job properly. The downspout should be taking the water safely away from that area. Left unchecked, this issue can require serious foundation repairs later.
Visible Cracks in Gutters
Cracks can lead to water seeping through gutters, and structural weakness that will cause them to break entirely.
Gaps Between Gutter Segments
A gutter is typically made up of many pieces attached to one another. If gaps begin to form between these pieces, they will no longer be able to carry the water properly.
Nails or Screws Found on the Ground
If you see nails or screws on the ground surrounding your home, chances are that the gutters are coming loose from your roof.
Mildew or Mold Visible
Mildew or mold can accumulate in several places due to water pooling from a malfunctioning gutter, including in your attic, on exterior walls or on wooden pieces of trim.
Get Your Gutters Repaired Today!
If you are experiencing any of the warning signs listed above, it's time for you to get your gutters repaired. Waiting too long after seeing any of these issues is a recipe for disaster. We have seen gutters come crashing to the ground, taking pieces of the home with it and smashing things as they fall. Rather than letting something so dangerous and costly happen, why not nip the problem in the bud? Our team offers free estimates and can come take a look at your home or business to see the scope of the damage and decide what course of action is best. There are basically three different options depending on how bad things are.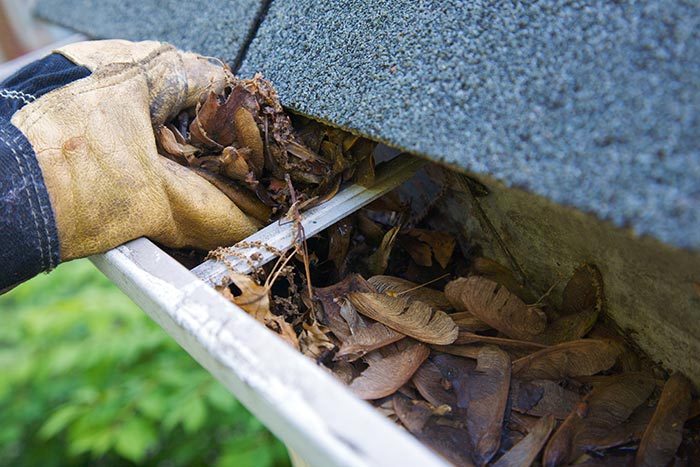 Gutter Cleaning
Sometimes gutters look bad, but simply need a good cleaning. We offer cleaning services to come in and remove the debris from your gutters, keeping you from having to get on the ladder.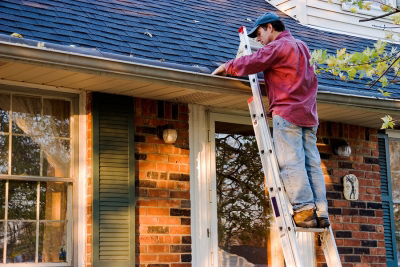 No matter how seriously damaged your gutters are, we have a solution that fits your needs. Contact the gutter repair experts in Houston, TX today for your free estimate so we can give you the peace of mind you deserve. Call us at (832) 447-1444.
Get Your Free Estimate Today!