Skip to Content
Roof Installation Services in Houston, TX
New Roof Installation for Your Home or Business
If you need a new roof in Houston, TX, Berger Home Services is the team to call. We provide metal roof installation and install other types of roofs for home and business owners. You need a roofing contractor you can rely on to install a new roof and get the job done right the first time. Roof installation is one of our specialties, and we offer services including commercial roof installation, roof vent installation, new roof installation, and more. Learn more about the benefits of roof installation, the types of roofs we install, and more. Get in touch with us today for a free roof installation estimate.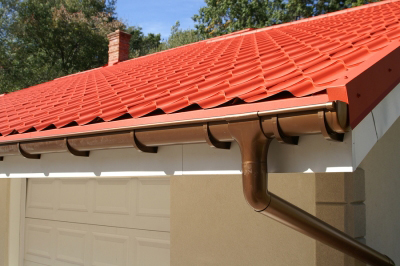 The Benefits of Professional Roof Installation
Even the handiest of homeowners should leave roof installation services to the professionals. There are many DIY home improvement projects, but you should not attempt a roof installation on your own unless you have many years of experience. Many novices run into accidents when trying to perform a new roof installation without being trained and experienced. The team at Berger Home Services has the necessary training, experience, safety gear, and more. The benefits of hiring our team to perform your roofing installation include accurate inspections, expert service, quality materials, fast and efficient installation, cost-effectiveness, superior protection, and more.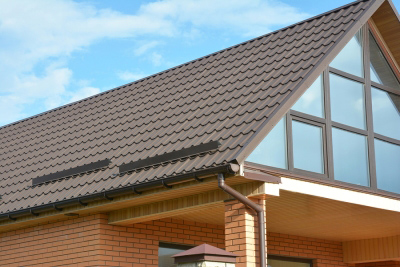 Factors to Consider When Having a Roof Installed
Before you have a new roof installed, you will need to consider certain factors, including your needs, preferences, and budgets. We recommend reaching out to our team to get any advice you need and have all your questions answered. We would be happy to speak with you and determine the best type of roof for your home or business. Some factors to consider when installing a roof include:
Roofing Material – You have many choices, including metal, shingles, tile, concrete, slate, and more. Factor in considerations such as durability, lifespan, and sturdiness.
Slope and Structure – These factors can affect which materials should be used for your roof.
Ventilation and Insulation – Consider which types of ventilation and insulation would pair best with your roof.
Appearance – Consider the overall look you want, which can include materials and colors.
The Types of Roofs We Install
Our team can install many types of roofing materials for your home or business in the Houston area. Learn a bit more about each type, and contact us if you have any questions:
Asphalt Shingles – The most common roofing material used for homes in the United States, asphalt shingles are easy to install and affordable. They are durable and come in a variety of styles and colors. Asphalt shingles are relatively waterproof and can last 15 to 20 years under the intense Texas sun and temperature extremes.
Ceramic Tiles – Add character to your home with this durable roofing option that can last 50 to 75 years. Ceramic tiles are durable but fragile and can be damaged by winds or walking on them. They are most commonly associated with Spanish architecture.
Slate Shingles – This sophisticated roofing material is used on upscale homes. Slate is fire resistant, not susceptible to rot, and is easy to maintain. Slate shingles can last for 100 years and come in a variety of shapes and colors.
Wood Shakes & Cedar Shingles – Cedar shake roofs are reliable in any climate and resist UV damage to hold up to the sun. They can also stand up to strong hurricanes and thunderstorms, making them ideal for Houston homeowners. Cedar roofs can cut down energy expenses by being a natural insulators.
Metal Roofing – Choosing metal shingles makes your roof more environmentally friendly, and they are low maintenance and lightweight.
Comprehensive Roofing Services from the Experts
We're proud to be one of the best roofing companies in Houston. We perform roofing inspections, repairs, and replacements to keep your home and family safe. Be on the lookout for any potential roof issues, and give us a call at the first sign so we can visit and perform a thorough inspection. We deliver complete customer satisfaction with every project and are proud to be a family-owned and -operated roofing company. We also provide gutter services, including gutter repair, installation, replacement, cleaning, and guards. You can also count on our team for wood fences in Houston, TX. Contact us today to get your free estimate or schedule service.
Get Your Free Estimate Today!