Skip to Content
Local Metal Roofing Company in Houston, TX
Long-Lasting Metal Roofing Systems by Berger Home Services
Homeowners across Houston, TX choose metal roof systems installed by Berger Home Services because we are the area's leader. Our knowledgeable and licensed roofing contractors have the right equipment to handle all your metal roofing services, including repair, replacement, maintenance, and inspections. By combining our years of experience with our dedication to customer service, we've earned the 2013 HomeAdvisor "Best of" Award and the 2013 Angie's List Super Service Award. As a family-owned and operated business, we've stayed committed to providing exceptional and friendly service. If your home's roof needs to be replaced or your metal roof needs to be repaired or cleaned, contact our team to schedule your free service estimate.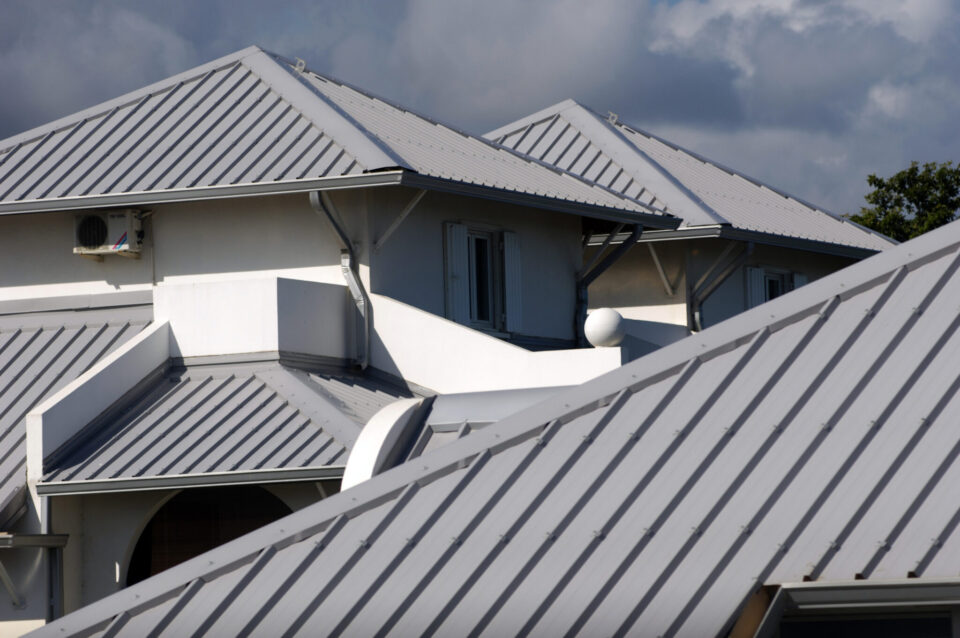 Choose One of Our Comprehensive Metal Roofing Services
Your home's metal roof adds charm and a unique aesthetic appeal that other types of roofing material cannot replicate. However, a licensed and experienced roofing professional is required to install, repair, inspect, and maintain. Luckily, our professionals have years of experience providing a wide range of metal roofing services to homeowners throughout Houston, TX and the surrounding communities. It offers superior protection and can last for up to 70 years without needing to be replaced. Learn more about our metal roofing services.
Metal Roof Inspections
Inspecting your home's metal roof should be left to the professionals. Not only is It dangerous to walk on your roof if you don't have the right knowledge and equipment, but you may also be accidentally making any damage worse. When you contact us for a metal roof inspection, we'll walk the length of your roof and check for moisture problems, leaks, damaged flashing, defective plates, and other signs of damage. Once we've completed the inspection, we'll recommend repair services to prevent further damage to your home.
Metal Roof Repairs
Just because your metal roof is long-lasting doesn't mean it's impervious to damage. Metal roof repair is much more affordable than a brand-new installation. When you choose us for repair services, we use high-quality products and materials to ensure your home stays protected. If you notice any of the following issues, it may be time to schedule a roof repair service.
Stains on Your Ceiling
Rust or Corrosion
Missing Panels
Complete Metal Roof Installation Services
Metal roofs are one of the most cost-efficient roofing systems available to Houston homeowners. While the initial upfront cost may be slightly more expensive than an asphalt shingle roof, your metal roof may last twice as long. They are also more energy-efficient and help reduce energy costs. The price of a new metal roof is between $6,200 and $34,000, depending on the size and quality of materials used. A new metal roof installation typically takes our team a day or two to complete.
Metal Roofing Cleaning & Maintenance
The best way to extend the life of your roof and to keep it looking fantastic is with ongoing maintenance and cleaning services. When dirt, leaves, and bird poop are left on your roof, it can cause it to rust. Scaling a ladder and walking on your roof can be dangerous. And, if you don't have the right tools for the job, you may further damage your roof. Instead, you need a trained and properly equipped team to remove debris from your roof safely. Our professionals have the right cleaning materials and tools to safely remove debris that would otherwise damage your metal roof. Our team suggests a yearly routine roof maintenance service to protect your roof.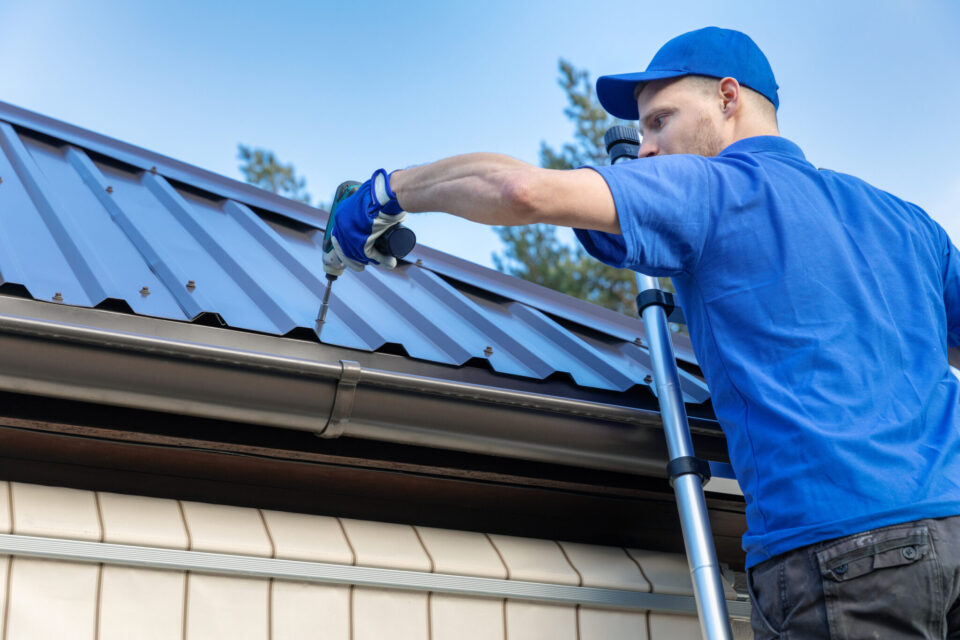 Discover Why More Homeowners Choose Us for Metal Roof Services
Homeowners throughout Houston, TX and the surrounding communities choose us for metal roofing services and much more. As a local business, we're committed to providing high-quality work for all our services, including fence installation, gutter guard attachment, and new roof services. Our team works quickly to deliver exceptional results without significantly impacting your day-to-day routine.
Family-Owned and Operated
Credited by the Better Business Bureau
Fully-Licensed and Insured
Schedule Your Roof Installation Service Today
When you need fast and reliable metal roof repair, installation, maintenance, or inspection, you can count on the professionals at Berger Home Services. Our knowledgeable and licensed professionals use high-quality products and materials to handle any job, regardless of the size and scope. Your home's metal roof offers a gorgeous aesthetic while being an energy-efficient roofing option. We can ensure your home looks fantastic with our high-quality services. Contact us today to schedule your metal roof installation estimate today.
Get Your Free Estimate Today!