Skip to Content
WHAT IS RHINO GUTTER GUARD?
Do you hate cleaning your gutters? Thanks to Rhino, you'll never have to undertake this hated chore ever again. Rhino Gutter Guards are the first patented, surgical-grade stainless steel micro-mesh residential gutter guard system. The micro-mesh barrier can take in 60 gallons of water per minute while keeping out debris as small as pine needles and shingle grit. And thanks to the embossed aluminum textured surface, debris that comes into contact with the micro-mesh barrier wicks away instead of sticking or pancaking.
There are so many other reasons why Rhino Gutter Guards are considered the best home gutter protection products in the world. If you are interested in having these amazing gutter guards installed on your gutters, contact a residential gutter installation company in Houston, TX. Professional installation is recommended to enjoy the full benefits offered by Rhino Gutter Guards.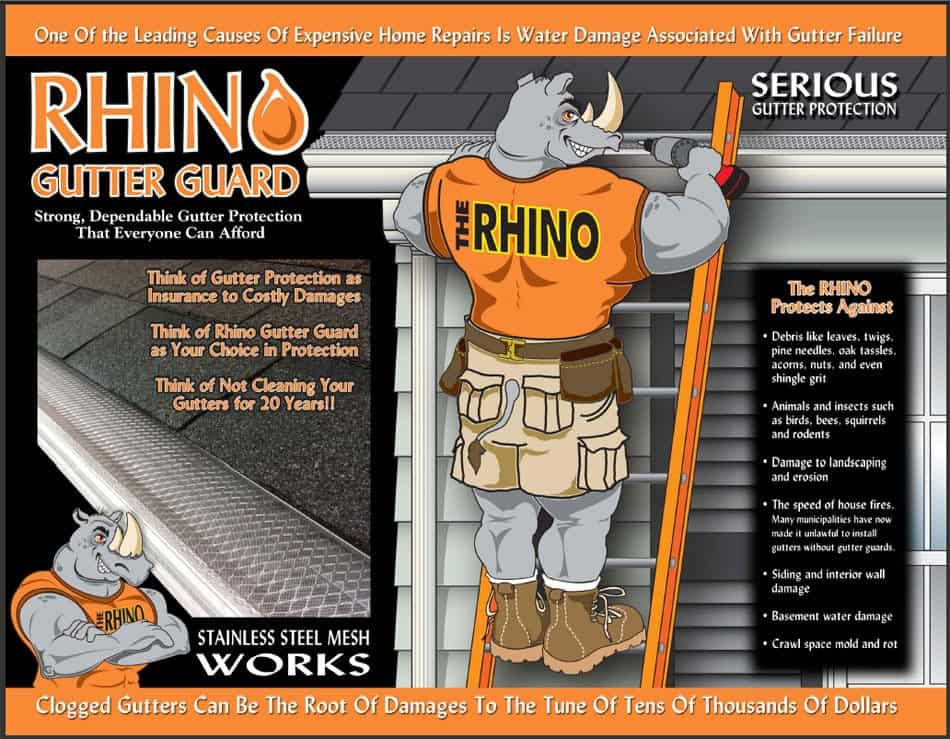 ""