Skip to Content
EXPLORING UNIQUE GUTTER DESIGNS FOR YOUR NEW HOME
An ideal gutter installation in Houston, TX will do an excellent job of keeping your roof and home dry, but there's more to your home gutter system than its practicality. You can also use your rain gutter to improve your curb appeal and tie your home design together. Think about the color, material, and style of your roof when looking at gutter options and coming up with a design. Different gutter materials will also have a different impact on your home's appearance. The right choice can make your house more valuable, so you can expect a return on your investment.
Matching Your Roof
If you want your new home to truly stand out, you should make it as unique as possible. Garage doors, roof materials, and shutters are all obvious aspects that you can customize to give your new house a look that represents your taste, but there are more subtle elements you can look at as well. The right home gutter system can add to your aesthetic appeal, but how do you make it uniquely yours? You can start by looking at your roofing materials. Since your rain gutters will be closest to your roof, the two elements should look nice together. Consider whether you'd prefer a streamlined design or contrasting colors that make your roof and gutter installation pop.
Choosing Materials
When you're planning a new gutter installation, you'll have a couple of options in terms of materials. Aluminum is one of the more versatile materials, and you can use this to your advantage when creating a unique design. Aluminum, which is lightweight and durable, can be just about any color you can imagine. You can paint the aluminum any color you want, so think about how your roof, shutters, and doors currently complement each other when choosing a hue for your rain gutters.
Improving Your Property Value
Unique rain gutters are great, but you should make yours accessible if you want to sell in the future. That means staying away from anything too extreme and creating a design that stands out in a universally appealing way.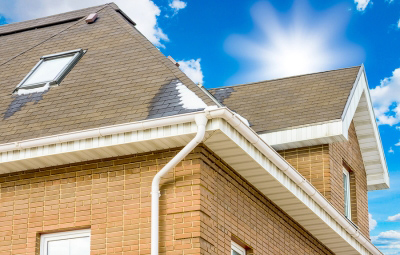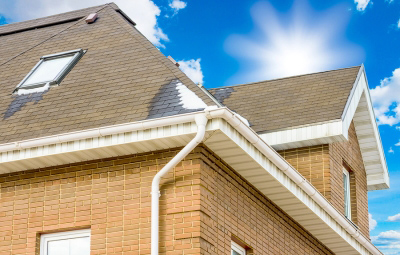 ""